Foxtel IQ
Quatrix can provide installation of FOXTEL IQ backbone to homes, unit blocks, residential care or commercial premises. We work closely with the FOXTEL approvers to ensure our installation designs meet their approval standards.
Integrated FTA and Pay TV systems are available to any size of complex with as many outlets as you need and the benefits of the FOXTEL service for movies, sport and entertainment.
Choose from Foxtel iQ, which offers a fully integrated Personal Digital Recorder or the new generation Foxtel iQHD which combines HD programming with a huge storage capacity and intuitive and easy to use electronic programming guide making it even easier to watch what you want and when you want.
Call us to discuss with our experts on how to retro-fit or install this service to your home or buildings.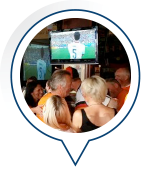 Testimonials
Quatrix knowledgeable staff provide excellent feedback when interruptions occur to our MATV system and also during preventative maintenance checks.
The fast response times to any problem has been a key feature of their service.
Carrington Care Retirement Village
Camden, Sydney
The team at Quatrix have provided a valuable, reliable and friendly TV service to all residents at our large Aged Care facility for over 12 years.
We look forward to working with Quatrix well into the future.
Carrington Care Retirement Village
Camden, Sydney
Quatrix helped me get a project finished for a client that I was needing to have done fast.
The guys that came to site – from the look and quote, to the installers were professional and sorted my concerns straight away.
I would like to thank them for their great service; from the first contact phone call to the final installation.
I would highly recommend this company …. Thanks guys…!!"
Professional, Great service, Highly recommended
Bondi