30 years of expert installation
in TV, MATV & CATV
at competitive prices
Quatrix can design & install TV antenna systems for
single TV antenna systems to MATV (blocks of units)
and CATV (housing complexes).
Digital TV Services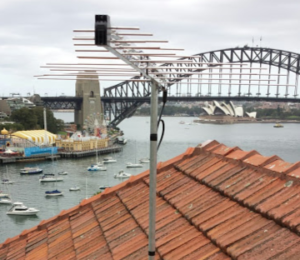 Quatrix can design, install and service all analogue and digital TV antenna systems from single antenna, single outlet through to multi-storey, multi-site MATV.
We're based in Kingsgrove, near the M5 in Sydney, and we service all the Sydney Metro and surrounding areas. Our team have more than 30 years experience installing and maintaining antenna/TV systems and can diagnose the faults and provide resolutions to keep everyone connected.
Call us to discuss your buildings current Digital TV set-up and upgrade requirements.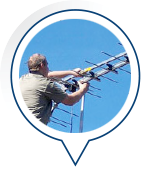 Testimonials
The team at Quatrix have provided a valuable, reliable and friendly TV service to all residents at our large Aged Care facility for over 12 years.
We look forward to working with Quatrix well into the future.
Carrington Care Retirement Village
Camden, Sydney
My thanks to Quatrix for a job well done with the new replacement antenna at my house.
Previously troublesome picture is now entirely satisfactory and installation neat and tidy.
Domestic antenna service
Bexley North, Sydney
Quatrix knowledgeable staff provide excellent feedback when interruptions occur to our MATV system and also during preventative maintenance checks.
The fast response times to any problem has been a key feature of their service.
Carrington Care Retirement Village
Camden, Sydney